---
DOCEBO LEARNING SUITE
---
People are the sum of their experiences
---
The current world, increasingly digital and fast-paced, challenges us to be faster, selective and self-taught.
---
We believe that learning happens when we create engaging, relevant experiences, where each person owns his or her path.
---
We implement disruptive digital solutions that enable learning centered on people and business objectives, while guaranteeing all training management functionalities.
---
Somos Docebo Certified Service Partners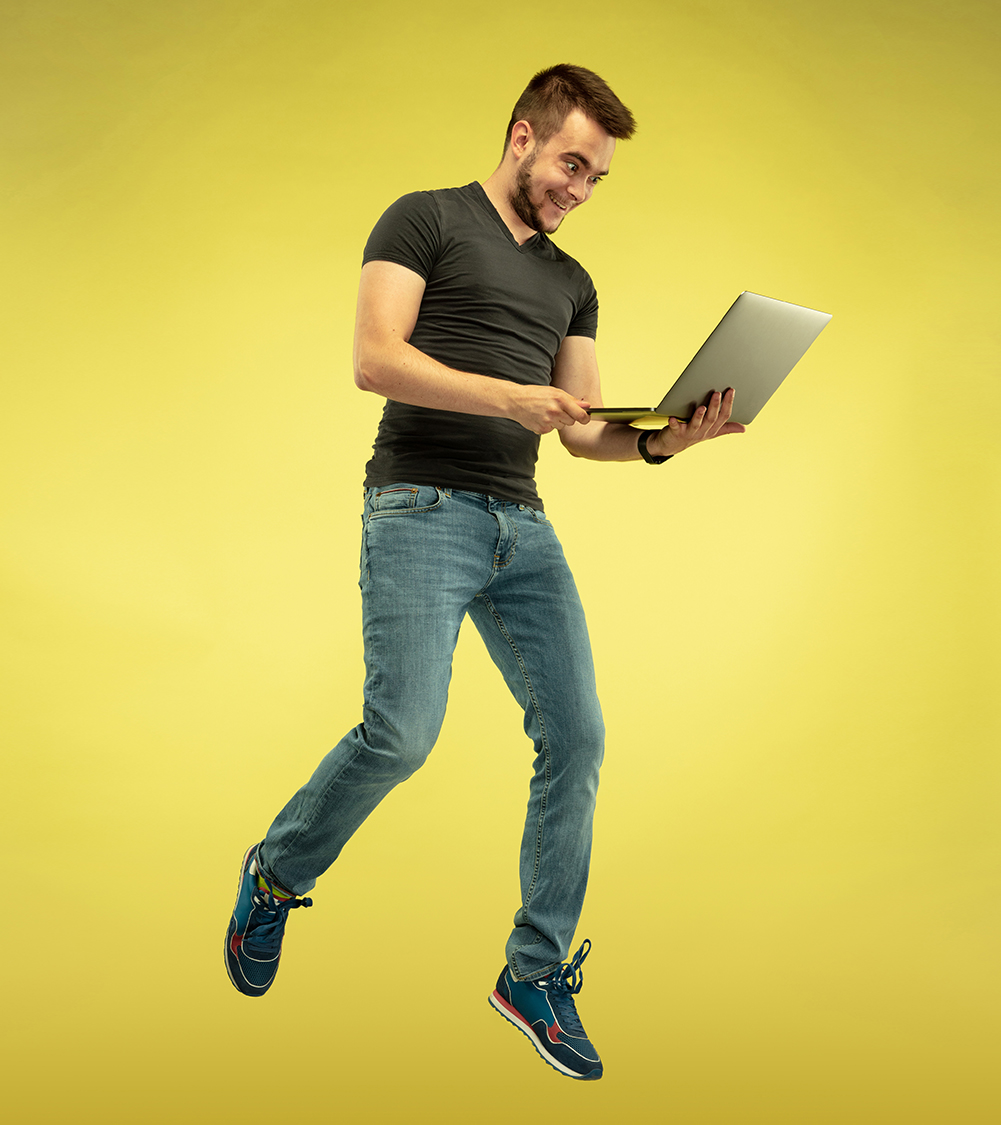 Docebo provides a set of integrated tools that offer an experience that brings together the different phases of training, from the construction of content to the assessment of the training's impact on the business.

Unlock the industry's best e-learning content.

Create engaging learning content in minutes.

Prove your learning programs power your business.

Measure the effectiveness of your learning programs.


TURN KNOWLEDGE INTO HIGH-QUALITY CONTENT
Automatically turn internal or external knowledge sources and content into short, engaging learning pills in multiple formats.
---
STREAMLINE CONTENT UPDATES & TRANSLATIONS
Keep content fresh with versioning and leverage automatic, AI-based translations to publish multi-language content within minutes.
---
CREATE CONTENT THEY'RE CRAVING
Create beautiful learning content without taking months to master the tool. Deliver tailor-made content, then share it directly in your e-learning platform or another delivery tool.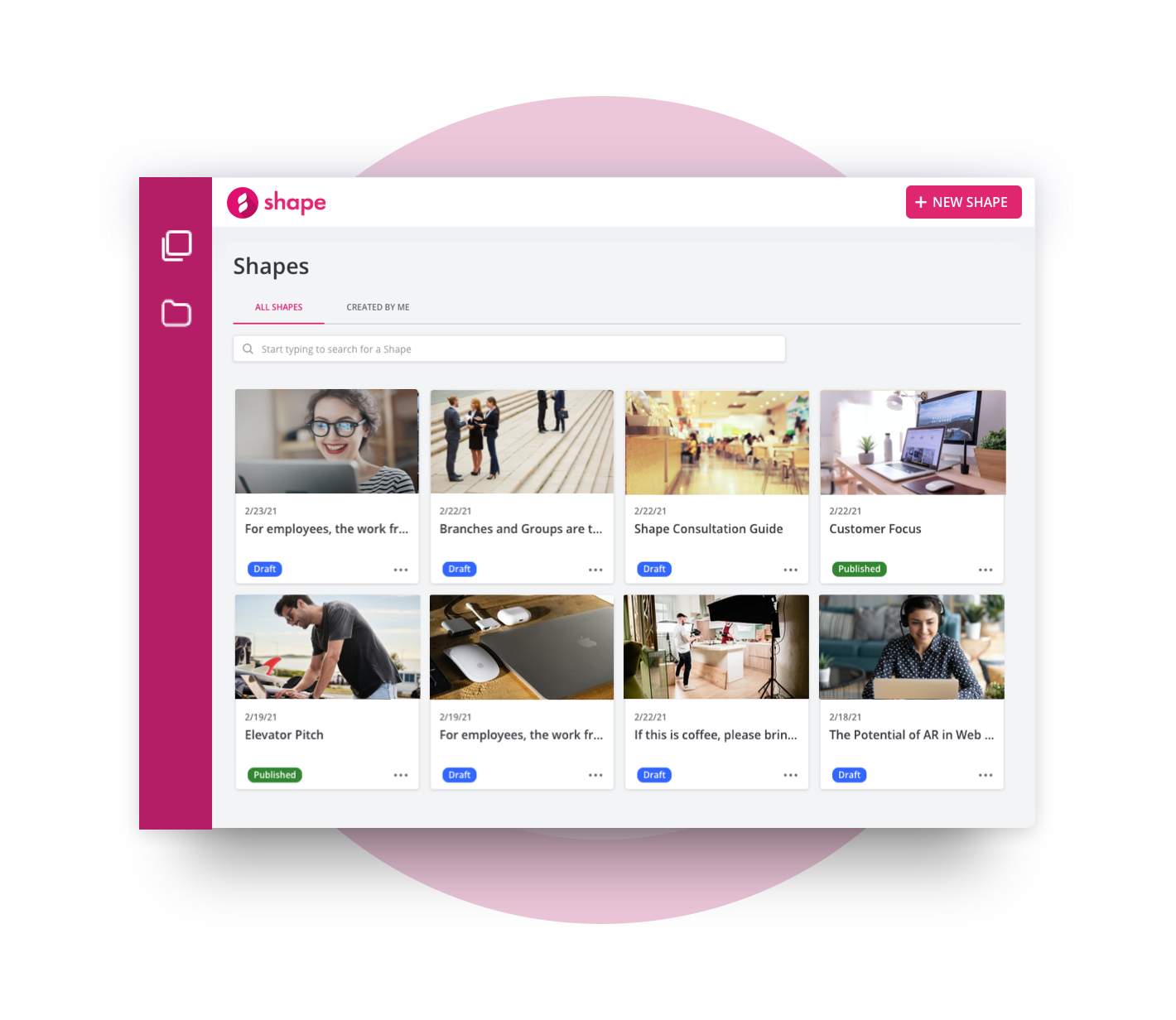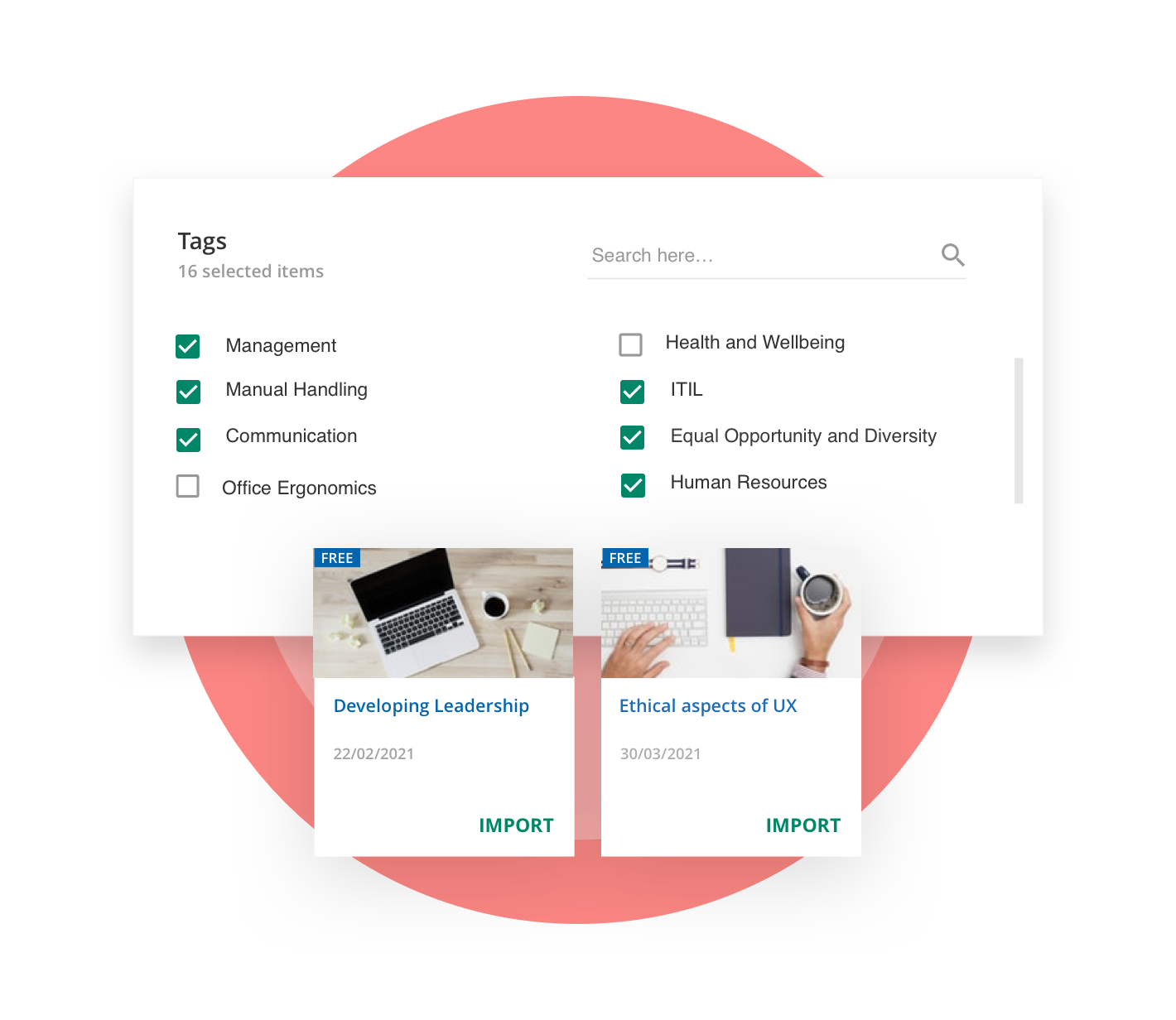 LESS TIME ON CONTENT, MEANS MORE TIME TO LEARN
Deploy top-notch, mobile-friendly learning content from a network of 100+ providers in minutes.
---
CONTENT THAT DELIVERS RESULTS FOR YOUR BOTTOM LINE
Leverage content to streamline your onboarding, retain top talent or grow your customer and partner networks
---
GIVE YOUR AUDIENCES THE FREEDOM TO CHOOSE
Tens of thousands of courses for your people to build playlists, add into content streams, and share with their peers with Docebo Content Premium.
BOUNDLESS CONFIGURABILITY WITH LEARN LMS
Docebo powerful configuration engine lets you create audience-specific pages using flexible, drag-and-drop functionality to get your learning programs up and running fast.
---
CREATE A LEARNING CULTURE WITH SOCIAL LEARNING
Go beyond the limits of formal training by bringing social learning and content curation into an LMS that drives business productivity and lets your subject matter experts shine.
---
LEARNING THAT EMPOWERS YOUR PEOPLE BEYOND THE DESKTOP
Keep blended learning continuous with Docebo's Go.Learn mobile app for your learning platform. Or publish your own completely branded app from your company's developer accounts in the Google Play and Apple App stores.
---
DRIVE GROWTH WITH AI-BASED UPSKILLING AND RESKILLING
Take the guesswork out of employee upskilling and reskilling with automated, personalized learning that adjusts on the fly to align your employees' learning needs with your business needs. So, as your employees grow, so does your business.
---
WORK SMARTER, NOT HARDER, WITH AI
With virtual coaching, auto-tagging, and content suggestions, AI does the hard work for you. So your learners are more self-sufficient, learning paths are more personalized, and your admins have more time to focus on improving your programs instead of implementing them.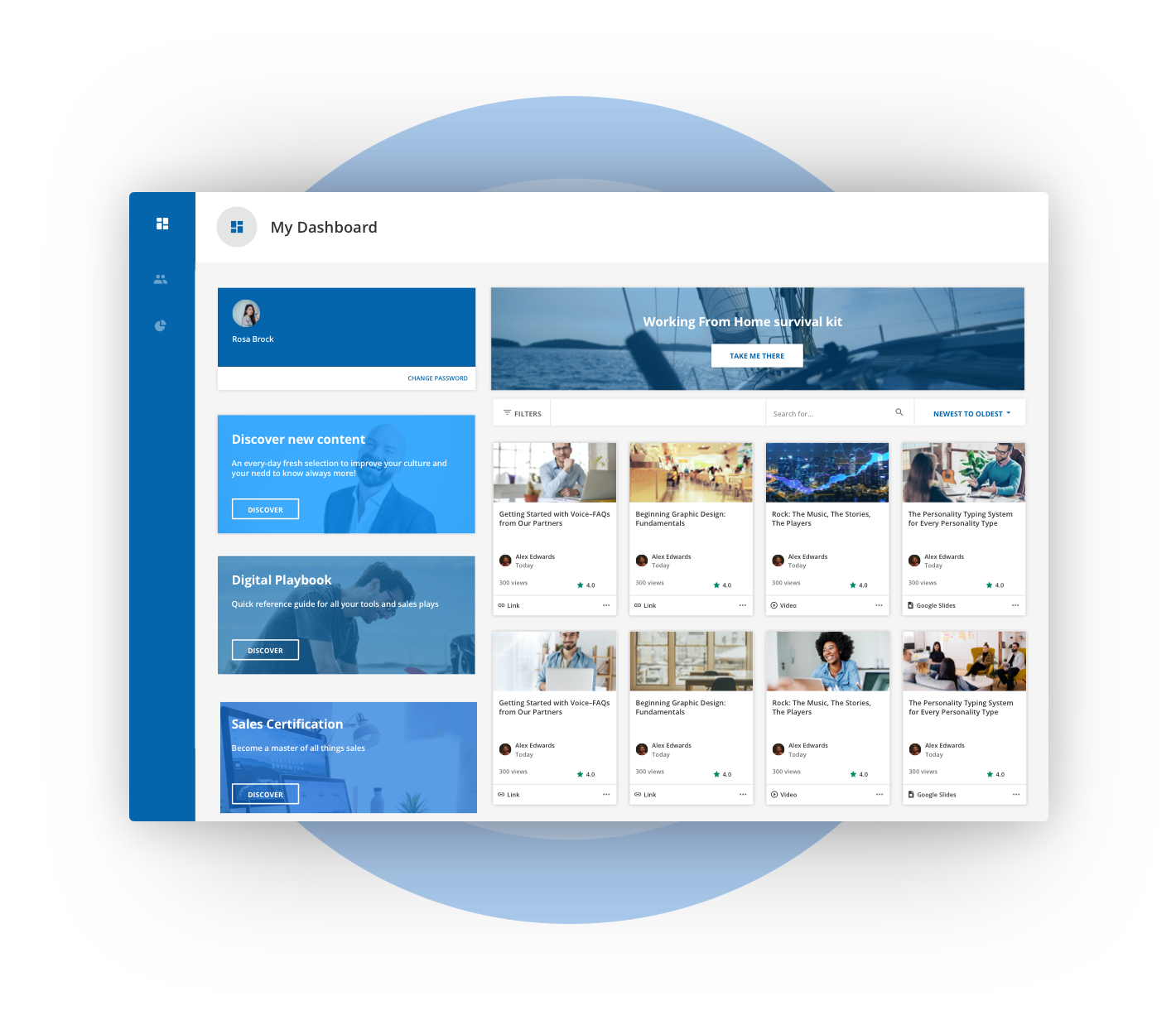 READY-TO-GO QUESTIONNAIRES
Measure the impact of formal courses without the headache of building surveys for every… single… one.
---
OPTIMIZED SURVEY TECHNIQUES
Enhanced survey techniques (A/B testing, reminders, UI design) engage and incentivize learners to respond more frequently than other survey engines.
---
BUILT-IN REPORTING
Compare against industry performance with clean reports and dashboards that let any stakeholders immediately understand areas of improvement.
---
NEXT-STEP ACTION PLANS
Get insight into the parts of your learning programs that are working and scrap the areas where the program isn't effective.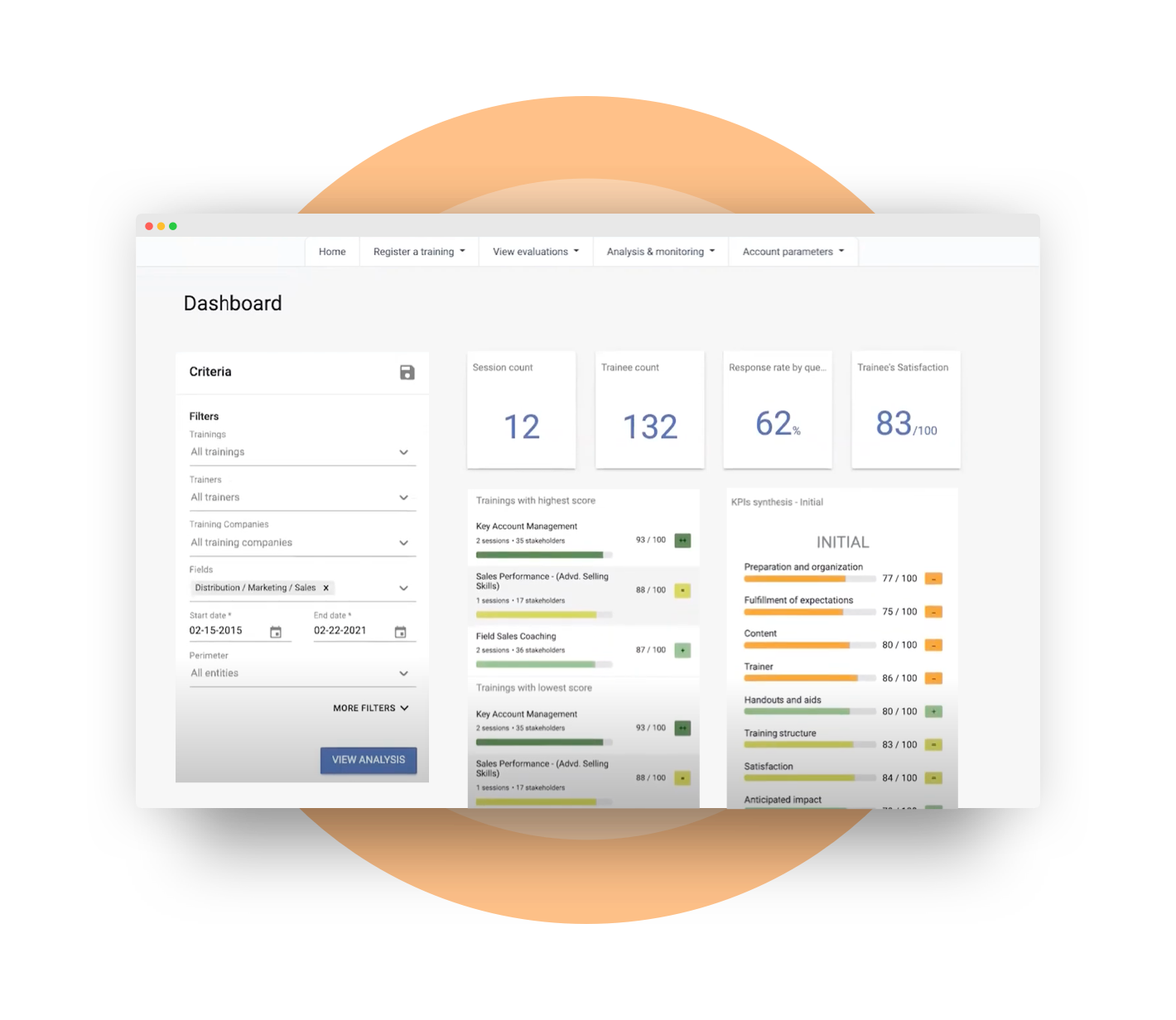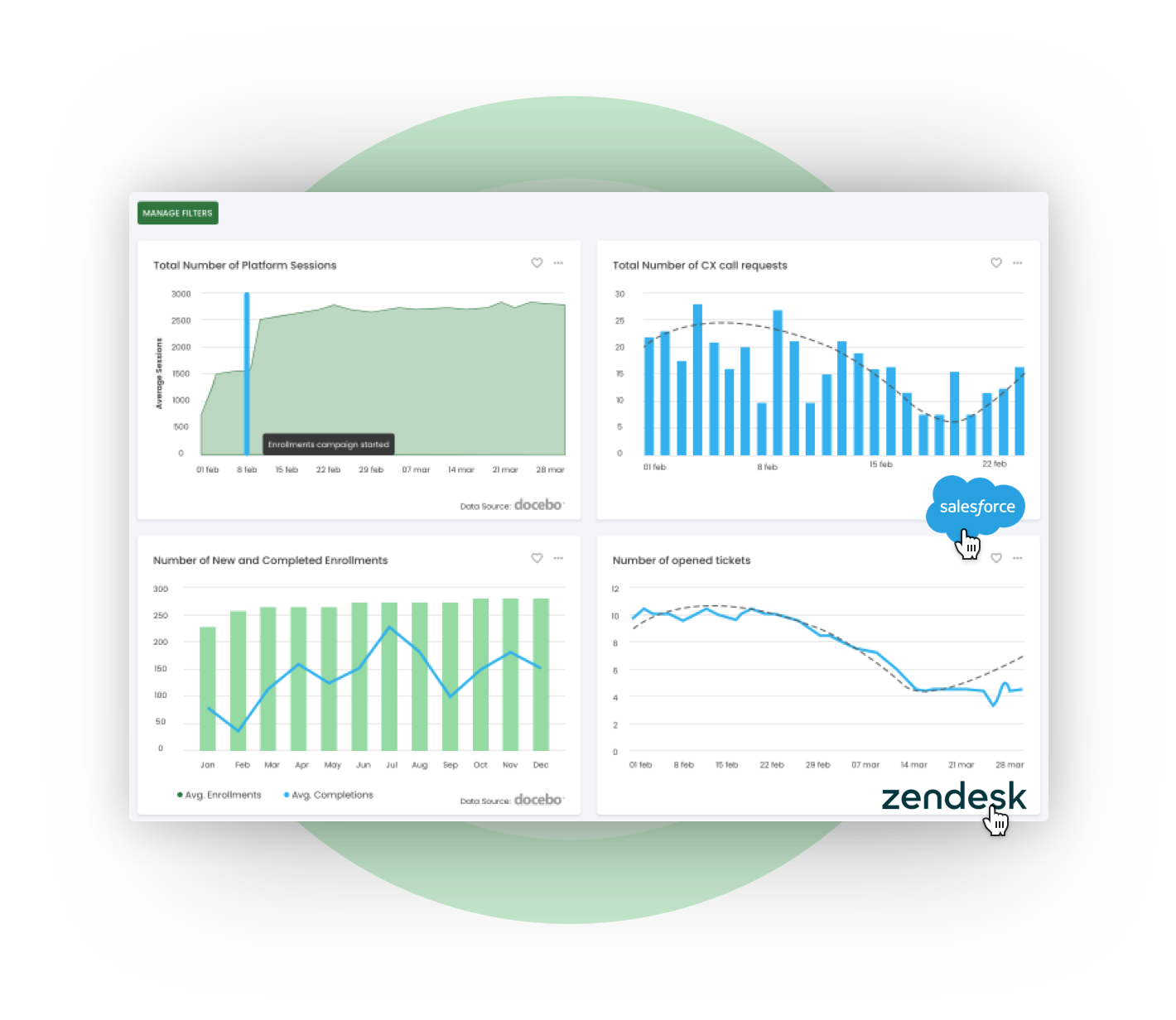 GET A DEEPER UNDERSTANDING OF YOUR LEARNING PROGRAMS
Your learning programs generate big data. Docebo Learning Analytics gives you the tools you need to automatically collect and analyze all that valuable data. So you can clearly understand how your learning programs are performing and how that data connects to other areas of your business.
---
CREATE CUSTOM DASHBOARDS USING WIDGETS
Your organization is unique. You need dashboards that reflect that. With 20+ drag-and-drop widgets to accommodate your Business KPIs, it's easy to create detailed, customized dashboards that can be shared across the business and accessed on the fly.
---
MEASURE USER ENGAGEMENT
Some learning programs perform better than others, but it's not always easy to quickly analyze that. Docebo Learning Analytics measures quantitative data (such as user engagement, course efficiency, and learning quality to name a few) and provides data-driven insights into how you can tweak less engaging programs to improve results.